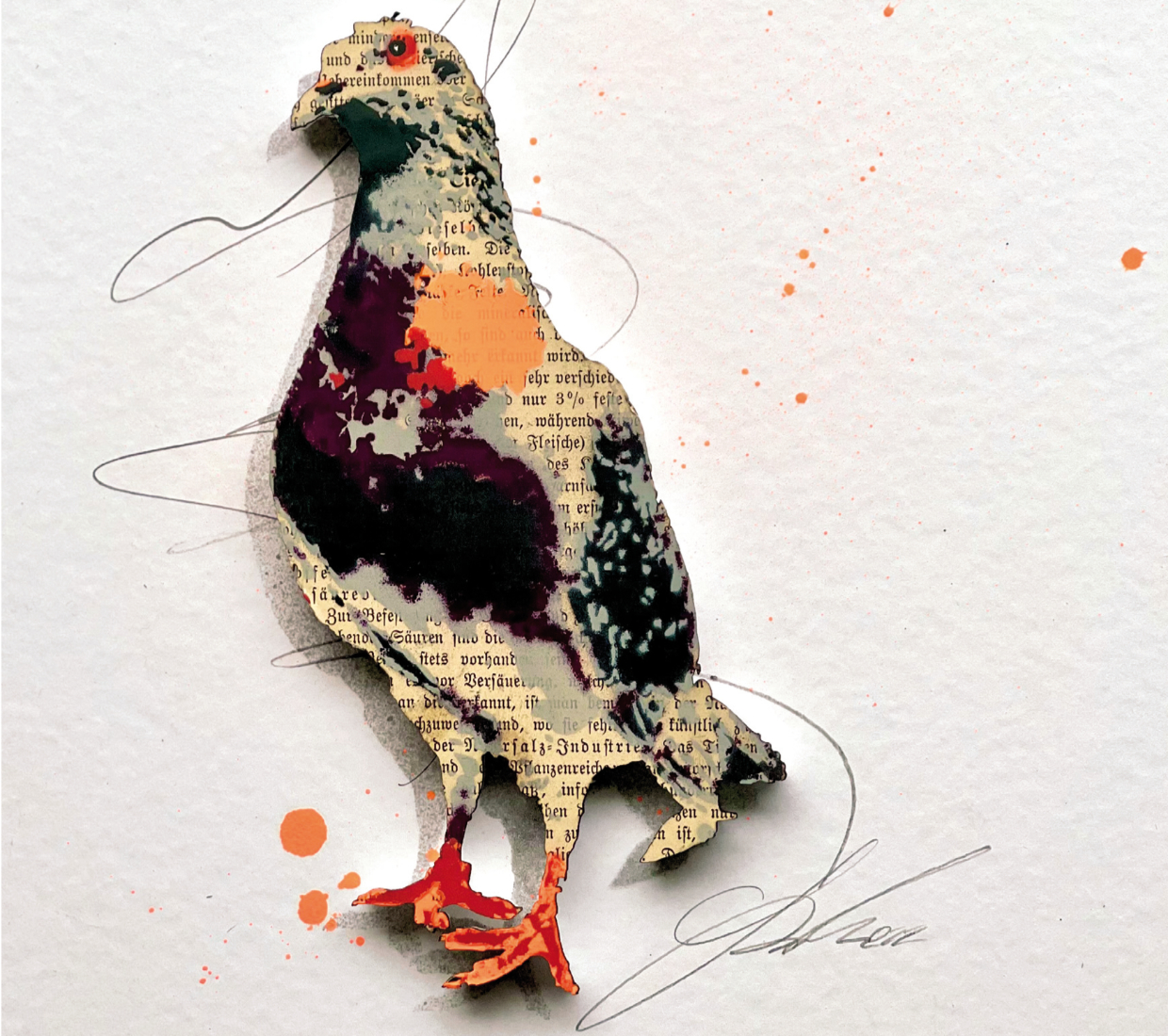 Wolfgang Krell • Vogelperspektive
26.02. – 23.04.2022
The artworks of Wolfgang Krell are characterized by socio-political issues. Depending on the topic, expansive installations, murals, collages or canvases are created. He does not commit himself to a special technique and materials, but the spray can is always a faithful companion, even if it is not the first choice. In the exhibition "Vogelperspektive" (bird's eye view) Wolfgang Krell examines current social situations from an observing, outside perspective, with the bird as the mediator at the center.
Soft Opening on Saturday, February 26 from 2pm to 8pm. The artist is present.