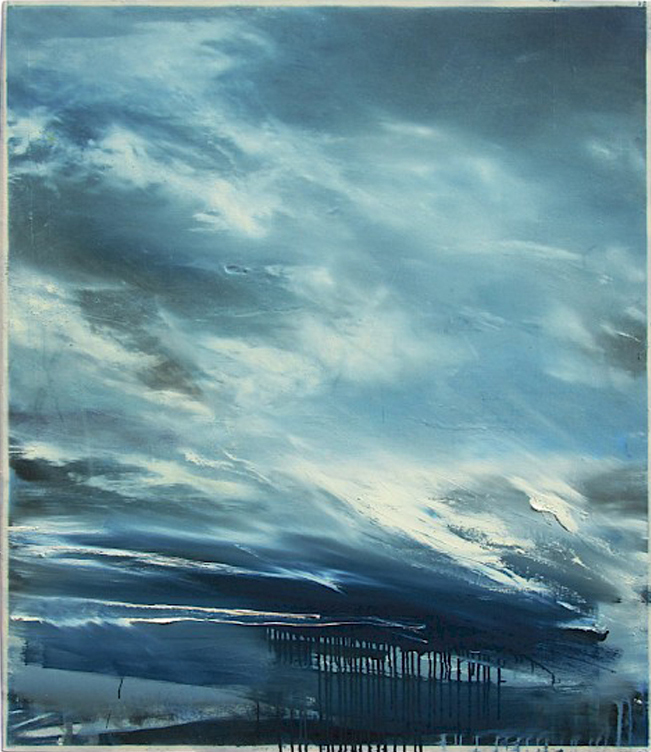 Dirk Pleyer • So far til here
01.12.2018 – 26.01.2019
Dirk Pleyer's works are located between the painting style of the "romantic" painters with its layers and the harsh application of color of the abstract expressionists.
In his works Dirk Pleyer runs the game with the memory of landscape. His paintings from the series »ALBUM« are painted proofs in oil, which he gives white borders, similar to the edges of earlier analogue photographs. They are preserved conservatively in numbered boxes, collected. They are presented in heterogeneous series, intuitively hung in rasters, or focused as individual images in a panorama-like manner.
The images from the series "Land over" bring the gestures and autonomy of abstraction to the fore, indulge in painterly movement and usually concentrate in landscape-like structures. They are produced in a mixed technique of oil, acrylic, lacquers and (partially) synthetic resins.
In the two series of works, idyll and drama often lie close together: rising growth and impending decline alternate, forming changes. There are tensions between neo-romantic emotion, classically structured image construction and informal gestures.
Everything is moved, sensually accentuated, precisely located at the approximate and committed to a pictorial openness.