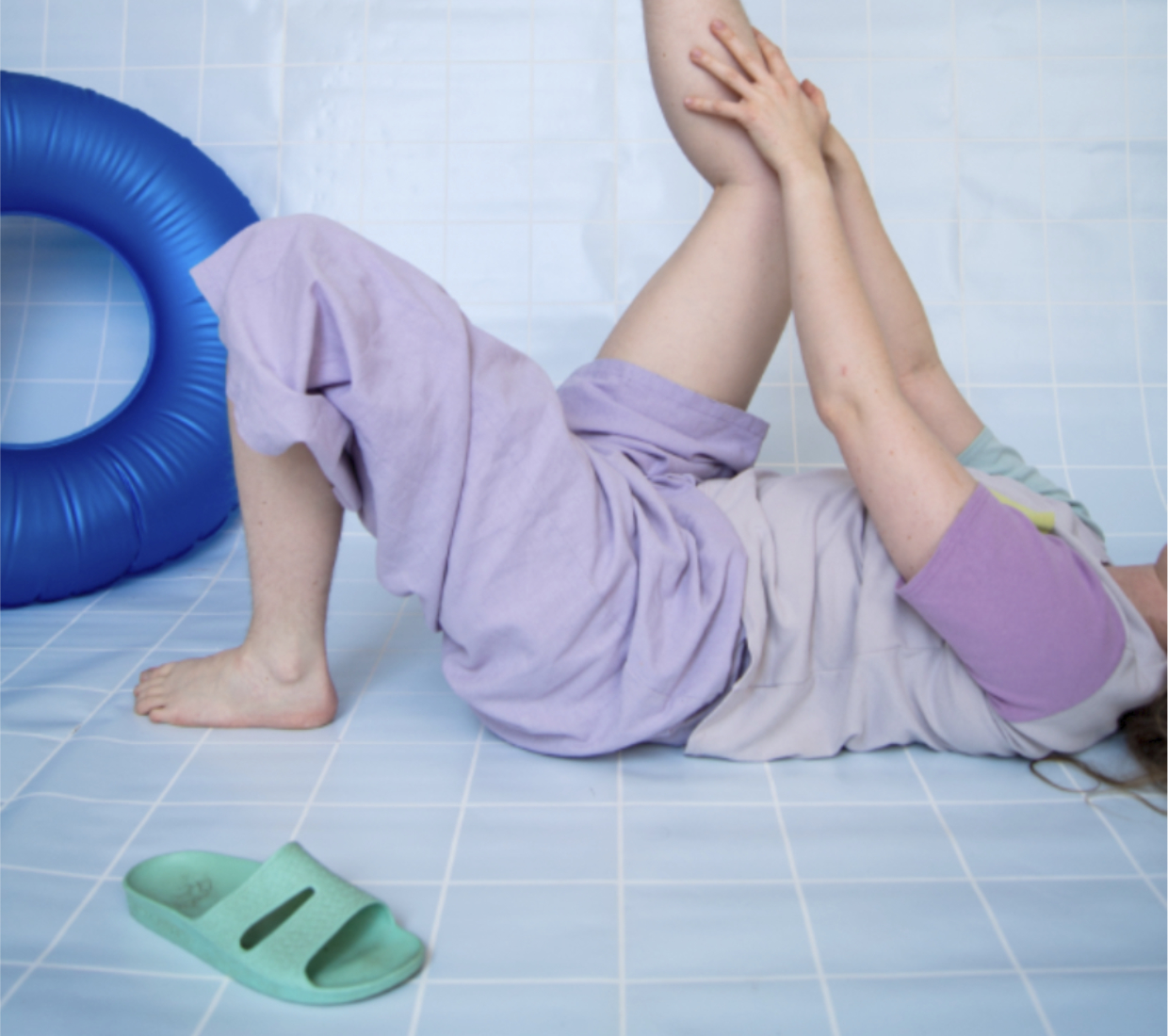 Kira Fröse • Alles klebt vor Reinlichkeit
17.07. – 02.10.2021
The boundaries of our perception are washed-out concepts – we feel with our eyes and see with our hands. At the same time, our thinking is focused on rigidly and linearly framing what we consider to be firmly defined. We willingly lose track of everything that happens in between.
In this regard, Kira Fröse's works are to be understood as an invitation to distrust one's senses and to reinterpret the familiar. She connects what does not belong together, tears objects of everyday life from their past and transforms them into sensory elements with their own stories, which are always about confrontations: Between the solid and the fluid, the static and the dynamic, and ultimately of aesthetics and repellent obliquity. Between the lines, the certainty arises of how two contradictory elements constitute each other and would have no existence at all without each other. In order to fully comprehend the unfamiliar, one would like to reach out and touch the shapes and colours, and before you know it, you have become part of the confrontation yourself.
In her new exhibition Alles klebt vor Reinlichkeit , Kira shifts a space of encounter to the private sphere of the bathroom. Where we are alone with our bodies to examine our irregularities, the objects around us now move into the spotlight. Thus, the silent observers of our intimate habits suddenly gain a will of their own and express themselves by shifting, solidifying or melting away. What is reflected is the often forgotten fact that even when looking in the mirror, not everything is as it first appears to be.
Florian Stein, 2021
Soft Opening on July 17, 2021 from 2pm to 8pm.